On a beautiful August day, when summer vegetables look their best and the vineyards are heavy with grapes getting ready for the harvest,
Kendall-Jackson winery
invited a local
nature photographer Leagh Wachter
to teach a photography class in their extensive vegetable garden and on the demo vineyard. The garden photography class was designed for those who are not content with just sipping wine and sampling fruits and vegetables, but who also want to capture their beauty. Of course, I am one of them! Having found out about the class at the last moment, I managed to get in.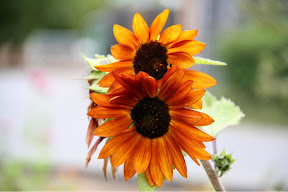 I said it was a beautiful August day. Well, it was a good day for photography: the morning fog lifted a little by 9 am, but the sun never came out; it remained overcast (and cold!) all morning, giving us perfect diffused light for the duration of the class.
I arrived partially frozen in my convertible, and was greeted, together with other students, by Leagh, winery's estate manager Robin, and Jack the cat, who, despite his impressive size, moves very fast, and is difficult to convince to pose for a picture. It wasn't a wildlife photography class after all.
Behind the tasting room, on the outdoor patio, the kitchen staff had just started fire in their pizza oven. Later on I watched the chef taking temperature of the oven - it was 880 degrees then. In the morning it was just hot enough to help thaw my frozen fingers in front of the wood fire.
The day started with a sip of Kendall-Jackson new partially un-oaked Chardonnay, Avant, which they pare with fried green tomatoes topped with goat cheese, to highlight the tart and creamy aspects of the wine.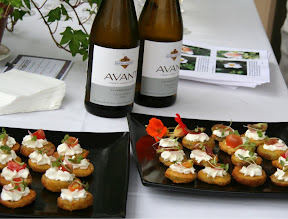 Then Leagh gave us a short lecture on specifics of outdoor lighting, sharing tips on when to shoot (early morning and early evening light are the best), how to select the light angle, use a diffuser (a cardboard frame filled with semi-transparent parchment paper) to tame harsh afternoon light, and a sheet of white paper held in front of the subject to fill in. He handled us printouts illustrating the same subjects photographed in different lighting, with different depth of field, and different composition.
After that all 25 of us, with our iPhones, point-and-shoot cameras and SLRs, were released to roam the garden and the vineyard. Leagh would go from one student to another, giving advise and ideas what to try.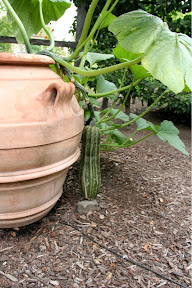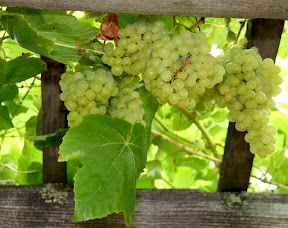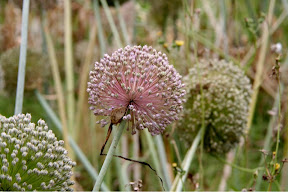 Two hours later, we gathered for another wine and food pairing. The winery's culinary staff pair their Monterey county Pinot Noir with brick oven pizzas with roasted tomatoes, either vegetarian Margherita, or topped with sausages, artichokes, and mushrooms.
Kendall-Jackson people are obsessed with heirloom tomatoes. Half of the vegetable garden is taken by 175 varieties of them, arranged by color, and the next weekend they have their annual heirloom tomato festival. Sadly, this cold year was not the best for tomatoes. Most of them, except the cherry varieties, are just beginning to turn colors. The rest of the garden is organized by flavor profile, grouping together vegetables, fruits, and herbs that would compliment the same wine.
After the class some of us went for a complimentary wine tasting that the winery threw in with the class, others continued experimenting with picturing vegetables and grapes.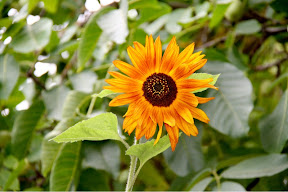 It felt like a very relaxing experience, and i was delighted by the opportunity to see and picture my favorite foodstuffs in their natural setting, but I was nearly exhausted after all the hours of hauling my heavy zoom camera around, kneeling, crawling, bending and twisting, trying to get close-up and the best angle.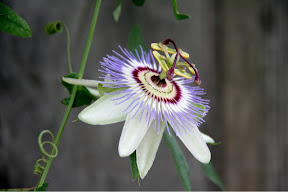 Now I am looking forward to the next class in fall, when the vines will turn colors. Please, don't let it rain then!
- Posted using BlogPress from my iPad